Not one factor is responsible for a successful relationship but there are various important aspects of relationship.
1. Honesty
Honesty is the base of any relationship. You ought to be honest to lead a happy life 
Why is it so important?
When you first enter into a relationship, most of us fear telling your darkest secrets, but this could finally end up problems in future.
We all want our present to be perfect and for that we seek lie as an easy option to have a smooth today. In the pool of your lies, your relationship would sink into it. 
Always remember honesty is the key to trust.
Honesty means you are being true to the events that occurred in the past, and most importantly you are being truthful to your partner. As you start being honest to your partner your relationship will become stronger. 
Healthy relationship requires honesty from both sides, no matter how bad a situation was, you ought to be honest to live a happy life. 
If you're truthful along with your partner from the beginning of a relationship, you'll tend to possess a powerful relationship. 
As it took 100 more lies to cover one single lie.
2. Trust
Trust is the only thing that develops with the time. You can't make someone trust you, it's something that occurs naturally. You ought to be completely honest along with your partner to trust you. 
Once you're honest, loyal and truthful along with your partner, they slowly gain trust in you.
It is one of the most important aspects of a relationship. It took months to build a trust and seconds to break it. When you trust someone, you feel more confident around them, happy and more secured. 
In order to develop trust, foremost is to be honest. Be more expressive about your feelings. Be ready to listen and do or say things that you really mean. 
For a successful relationship, trust is must.
3. Respect
Giving respect is understanding your partner as a person having different opinions and perception. 
Respect is the freedom to be vocal without any fear of disagreement and to be accepted as a person and their decisions. 
Both men and women should have equal say in a relationship.
Respect should not be limited to gender but should be given to the worthy. 
There's a saying "when a man earns money, he dreams of giving his wife the best. When she woman earns money she feels she doesn't need a man".
Feminist or anti-feminist has an ego problem, they fight to dominate other partner. Such relationships don't last for long. 
I strongly believe For a successful and an extended lasting relationship, respect is a vital aspect.
4. Communication
"I can't talk to you, I'm busy " 
No one is too busy, it's all about priorities.
You all have heard it many times. And it's true somewhere. 
We all can take out 5mins from our busy schedule for our loved ones. It's a gesture of showing your love and care towards them. 
Your one effort can make up their day but your partner should also understand the very fact that you simply are busy. All this understanding will develop with the level of communication you have. 
Communication is a vital aspect in a relationship with which you stay connected with each other in life. 
Communication gap results in fights, arguments and fewer trust.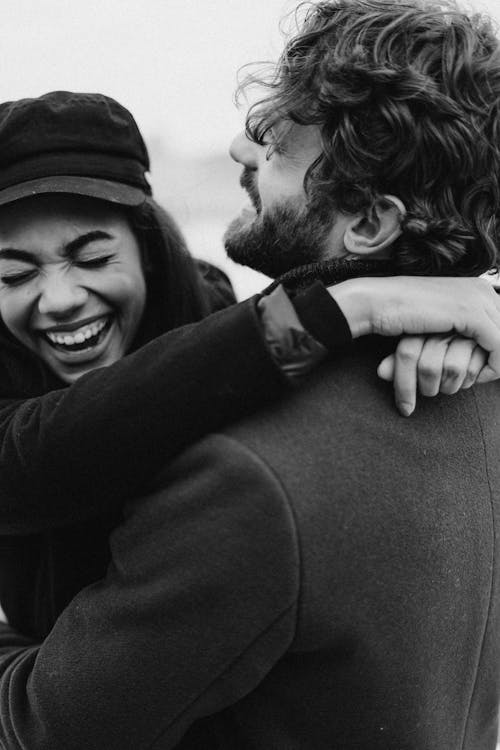 How to build strong communication? 
Be responsive :
Listen to your partner with all ears and respond to them positively. Be vocal for your feelings and express more gratitude. 
2. Take out time :
A healthy relationship is the one where there is a balance between work and love life. Always try to take out some time from a busy schedule to talk to them. 
Trust :
Trust one another and share your problems. Only way to have a strong relationship is communication. When you don't communicate how can you expect your relationship to work. 
Understand one another :
Communication gap increases when a person doesn't want to understand. You need to understand the fact that people can have different opinions. 
Two way street :
Communication is a two way street. A good speaker is the one who listens first then speak. In order to communicate, you need to be a good listener. Listen and understand the deep of the conversation rather than proving out your prospective.
Respect :
No matter if they are right or wrong, respect their decision and thoughts. Talk to them if they are wrong. The one who corrects and motivates is better from those who disrespect and demotivate. 
One partner demands respect and equal say in a conversation. 
5. Love
Love is a feeling which you can't express in words. 
Being deeply loved by someone gives you strength, while loving someone deeply gives you courage. 
For a relationship to be successful, love is another important aspect. 
Untainted love is what your partner desires.
Love is the most vital and strongest aspect. It is the strongest emotion having the flexibility to square against the entire world. 
Some say love alone is not enough for a happy life. I agree. But love gives you that support and care you need in your hard times which money can't give. 
When a person is in love they want best for their partner, they want to give their best to his partner and that's what love means. 
Love makes you a stronger mentally and a better version of yours. Love is a feeling you share with that special person in life. 
Without love, you can survive but you would be missing the best part of your life. Love is the creation of God, you can find love everywhere.