You really like that guy and want to talk to him, go out with him and be with him. But what is stopping you from all this??
You don't know whether he likes you or not? Don't worry I have listed a few things that would definitely help you in conversation with him and make him like you.
So let's begin with the list on how to make him like you!
First and the most important, Be yourself :
Be yourself simply implies to be the one you are and not pretending to be someone else. 
Let's be logical, nowadays, men do have a lot of distractions. He may like you but do talk to other girls. This might upset you and you tend to do or be the one who you actually are not. 
He may get impressed by you ( or impress by the one whom you are trying to be) but this won't last long. At some point of time, your real personality will come out, which he may or may not like.  
So it's better not to pretend to be someone else. 
You are unique and perfect on your own. If you are unique and not trying to be someone else just to impress him then maybe he would like you for your uniqueness and honesty.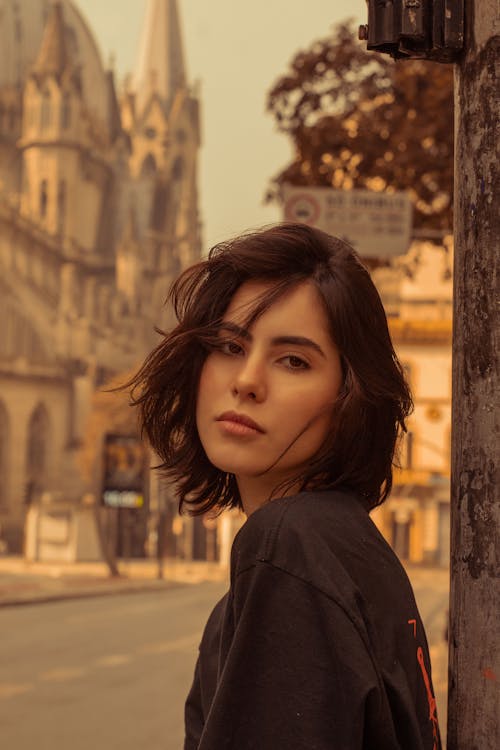 Be bold :
Express yourself boldly and confidently. Men like women who are expressive and confident. In this world where everything is so fast you need not to be slow and shy. Girl! You get a chance only once. 
The time when girls resist to talk or approach is gone. Now, girls herself take efforts to talk and meet. So get out of your space and if you really like him and want to make him like you.
My personal piece of advice : If you do like someone. I mean genuinely, then go for it, say it. Don't waste time on thinking what he would say or think about you. No just go and say what's in your heart and be honest with you and him.
3. Don't be clingy :
Believe me, no guy would like a girl who texts him or calls him 100 times a day. I understand not getting a reply from him makes you anxious. But you don't even want to sound clingy. If he is so available to him, he will take you for granted. 
So, 
Give him his space and don't give that unnecessary importance to him. Some might get irritated by constant texting. 
If you see him online and not replying to you, this concludes two things :
First, he doesn't want to reply, and you can't help it. It's his choice and you can't be yourself. 
Second, he might be on a call or having some important conversation with someone. 
There can be a chance he left his whatsapp open or there can be some network issue. 
4. 
 Be a mysterious girl :
It's ok to be mysterious rather than being like an open book in front of him. Let him discover you.
Don't just bombard him with question and answer sections. 
Let him try, let him ask you. Don't answer the question in the 1st go, confuse him and make him anxious to know more about you. 
Don't be available all the time, though you crave to talk. Make him wait for you and always maintain dignity while talking. 
Arouse eagerness in him for you, to talk to you. Don't easily reveal your feelings to him. 
Let him know that you are not that easy and he has to make some efforts. 
Boys tend to go for difficult things. Be that difficult.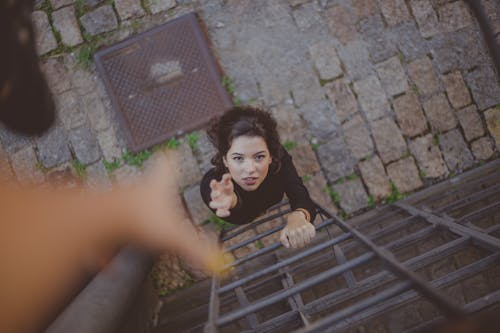 5. Don't be needy :
Don't make him the reason for your happiness. You as an individual are only responsible for your happiness. He is just a part of your life. 
Make him realize it too, make your worth in this life. Don't beg for replies and meetings. Be a lady which he adores and respects. If he really likes you he will come near to you. 
How to stop being needy? 
1.Work on yourself 
2.Trust your partner
3.Stop underestimating yourself
4.Learn to be happy
5. Stop being dependent on others
Few are tips to impress him and make him like you! 
What is the way to man's heart :
Cook for him
Men love when his lady-love cooks for him. 
Makes him smile
Little fact about men, they go crazy for a girl with 
good humour. Crake some humorous joke and he's into you. 
Compliments him
Yes they do love it. 
Men are so underrated, as we all women love compliments, men also love them. They love when women acknowledge his humour, his style and his looks. 
Talk about his interests
Guys go crazy when his girl asks him about his interests and his favorite games. 
Play games with him
Girls who play games with their man, are love. 
They are beautiful. 
Be proud of him
Every man wants his lady to be proud of him and adore him for what he is. He wants her to be there with him in his best time and feel proud of him. 
He will like you the way you are. Be natural, don't change for anyone. No one can alter your personality. 
If someone doesn't like you for who you are then there is no use of staying back. 
Never beg for love and friendship. 
Read more related to love and relationships !
2. Importance of self worth in a relationship
4. stages in a relationship
6. Relationship goals
8. Why do people lie in a relationship?