I use to wonder what are
couple goals
?
People saying it all day around on Instagram and Facebook. Hell lot of memes and people are tagging one another into it. I doubted if something like couple goals actually exists. 
3years back I went into a relationship and i wasn't sure one day I would write something about couple goals. 
Rewriting your actual experience is like reliving it again. Relationship is like a roller coaster ride. For some time smooth but another second 360 turn. 
Not every relationship is 'the one' we are looking for. 
Remember that dialogue Alia Bhatt delivered in movie Dear Zindagi
you have to try different chairs to get that one perfect chair for you
I totally agree with this. 

What are some couple goals? 
Home

: 

Home is a place of comfort, peace and full of people you love the most. Home is the place where your heart lies. 

How amazing it would be to have a person who makes you feel like home. When you are stressed out, have a hectic day you have that one person to go. 

Where you know no one would judge you, no one would criticize you, the only thing you will get is lots and lots of love. 

Couple goals

would be converting your house  into home. That one person is your home and brings immense happiness in your life. 

​
Comfortable 

: 
When first came into a relationship, comfort level is the thing that comes in first your mind. In starting there is always reluctance in relationship. You think twice before saying or doing anything. You feel conscious in front of your partner. You always thinks about the consequences if you said something wrong or inappropriate. 
Lots and lots of thoughts come in your mind. You think before saying, you hope your partner won't judge you. And in some cases you hide things in fear of being judged. 
But couple goals shows how comfortable you are with your partner.


Now you don't have to think twice before saying anything. You know your partner won't judge you and you are even comfortable with that judging because now you have that comfort with him to be judged or judge another person. 
How beautiful this sounds :
Sitting beside one another and reading a novel, not saying anything and still feel so connected, there is a vibe of comfort between us even if we don't talk for hours.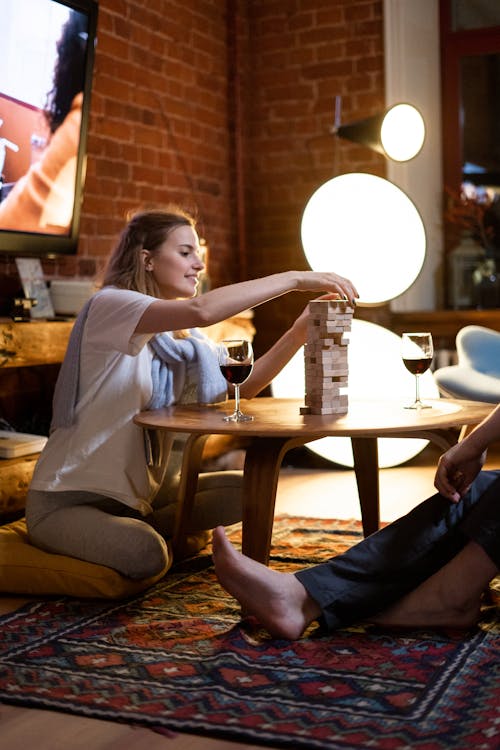 Don't say love you daily :

 
Expressing love in every hour is beautiful but expressing it without saying it, is special. I see it in his eyes. The way he cares, the way he sees me, it says all. 
How beautiful the relationship become when you already know how much that person loves you and care about you. 
There is sense of love and care in his every action. His actions depicts his love more than his words. How greatful it would be to loved like this. 
His little cute actions made you go awww. 
Things he do for you is his love to you. He may not like cooking but if that person is now cooking you fav food for you than how blessed you are.
For people you are perfect example of couple goals but inside you know how long it took for you to reach her. 
Read [ stages in a relationship ]
​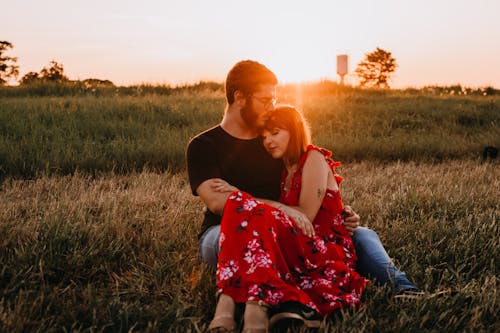 Fight less and understand more 

: 
Earlier in a relationship people usually end up arguing as there ego's clashes. People have a major issue of aggressive behaviour as no one wants to listen only. 
Everyone wants to put forward his point of view, which is logically correct. But when you are in a relationship, it's not only you who would be right always. You have to listen to other person but now a days most couple have issue dealing with it and end up fighting more. 
Couple goals would be a couple who try to understand each other. Out of both, one will remain calm and always try to understand and sort things. 
This sounds non realistic to most of the people but when you truly love someone and you care about that person, you automatically lowers your ego and try to understand the matter from there point of view also. 
For you now fighting is not an option. Healthy discussion is the thing
couple goals
show. 
Value his decision

: 
Usually in every relationship things like depending on the other partner and relying on them is common. 
We got so lost in our relationships that we forget how important we are as an individual. It's good to be a team but never forget you are an individual first then someone's partner. 
Listen to everyone but do what you think right is. 
A

couple goal

would be suggesting you to value your partner's decision and respect his prospective. 
His decisions are his own but your partner do ask you for advice and being a good better half you should always give them a good advice. But tells him not to loose his individuality and takes his decision with his complete understanding. 
Value his decisions, guides him the right way and stand by him in whatever the consequences would be. Just be there.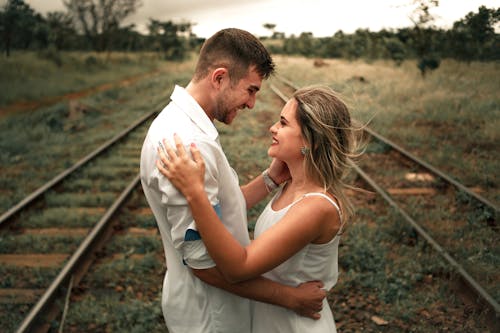 Give personal space

 :
Usually in a relationship we try to remain in touch from every minute to second. We try to spend time together as much as possible. 
Staying together all the time, partying together, going out together even meeting people together. 
When you take a big step and move in together, you will get less time for oneself. 
Most of the live in relationship fails due to lack of personal space between their partners. They start to feel like another person is intriguing in his life and personal space. 
A perfect example of couple goals in this would be giving personal space to each other. Try to give required space to one another. 
We all need time for ourselves. 
Take my advice, take out half hour from your daily routine and sit down and recapitulate all the good memories from a day and enjoy it. 

Read [ Importance of self worth in a relationship ]
Motivate one another 

: 
Couple goal is to motivate your partner in every sense. No matter if you know anything your partner is doing, what matters is that you are there for them.
One should always be there for each other in their ups and downs. Motivate to do new stuff, always encourage one another. 
You know people say they are strong enough, they don't need anyone. No doubt, they are strong. But a mental support is the one, which everyone requires. 
You don't need the whole world to be by your side. Only that one person who trusts you, who believes in you, who motivates, the one on whom you can rely, the one you know will be there for you always, the one whom you love, your partner, your soulmate. 
Spent time with Friends 

: 
Couples who party with one another's friends are real couple goals.
We live in a society where friends are the most underrated community and mostly taken from granted for life. 
And what's weird is your friends won't even complain. 
Coming to topic, if your partner is friends with your friends then trust me never leave him. 
And in case you are blessed to have common friends then it's like cherry on the top. As friends are the utmost important part of everyone's life. 
Having a good partner and best friend all together in one life is a rare case.
Conclusion : 
So concluding to this in the end I would say every relationship is not perfect, but try find happiness in that imperfectly perfect relationship and make your own couple goals. 
You may not find your Mr or Mrs prefect in one go that doesn't mean you won't ever get. Do one thing, just don't try so hard to get. Some find love early in life and some later in life. 
R

ead about love and relationship :
2. Importance of self worth in a 
relationship
4. stages in a relationship
6. Relationship goals
8. Why do people lie in a 
relationship? 
FAQs 
Que : What are the 5 most important things in a relationship? 
A
ns : 5 important things in a relationship :
1. Honesty
2. Communication
3. Trust
4. Love
5. Respect
Que : Who are the couples' love goals? 
Ans : Hollywood
David and Victoria Beckham. …
Blake Lively and Ryan Reynolds. …
Emily Blunt and John Krasinski. …
Ashton Kutcher and Mila Kunis. …
John Legend and Chrissy Teigen. …
Kanye and Kim Kardashian West.
Shah Rukh Khan – Gauri Khan. …
Saif Ali Khan – Kareena Kapoor Khan. …
Shahid Kapoor – Mira Rajput. …
Ranveer Singh – Deepika Padukone. …
Karan Singh Grover – Bipasha Basu. …
Akshay Kumar – Twinkle Khanna. …
Riteish Deshmukh – Genelia D'souza
Que : Will a perfect couple could end up being married? 
Ans :
When you first come into a relationship. You never know how long this relationship would go. If you are lucky enough to spend a good amount of time with your partner then marriage is the long term goal in a relationship. 
Marriage is something certified and after that you are more responsible towards your relationship. 
Marriage is something certified and after that you are more responsible towards your relationship. 
Que : What are your long term goals in a relationship? 
Ans : Long term goals in a relationship :
1. Good level of communication. 
2. Understand one another's needs. 
3. Balance between personal and

 professional life.
4. Grow together to be their better

 versions.
5. Be honest with one another.